Your Local Community
Introduction
The overall purpose of this phase of the C.A.R.E. model is to create a shared vision of the future.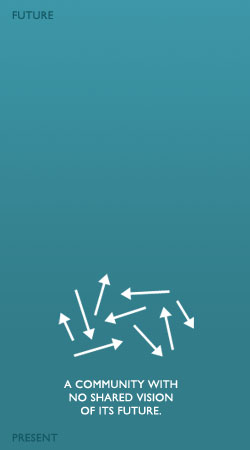 You are seeking the alignment of organizations - their agendas, their resources, and their actions - to an overall vision for the future which they help develop.
Source: Peterson, Mark. 1996. "Harnessing the Power of Vision: Ten Steps to Creating a Strategic Vision and Action Plan for Your Community," Cooperative Extension Service, University of Arkansas.