General Overview
About Web Presence Strategies for Local Governments and Small Communities
The content in this module was developed by
Oklahoma State University
Dave Shideler and
Brian E. Whitacre
University of Nebraska
Connie K. Hancock
University of Tennessee
Michael D. Wilcox Jr.
About the curriculum
Ultimately, the goal of this curriculum is to position a community for success as they develop web-based strategies for community and economic development. In support of this goal, the authors use a conceptual model that incorporates four fundamental elements (applications) of a community: government, business, education and community groups (Figure 1). Using the Venn diagram, it shows that each of these elements overlap with another, finally culminating in "Quality of Life" where all four overlap.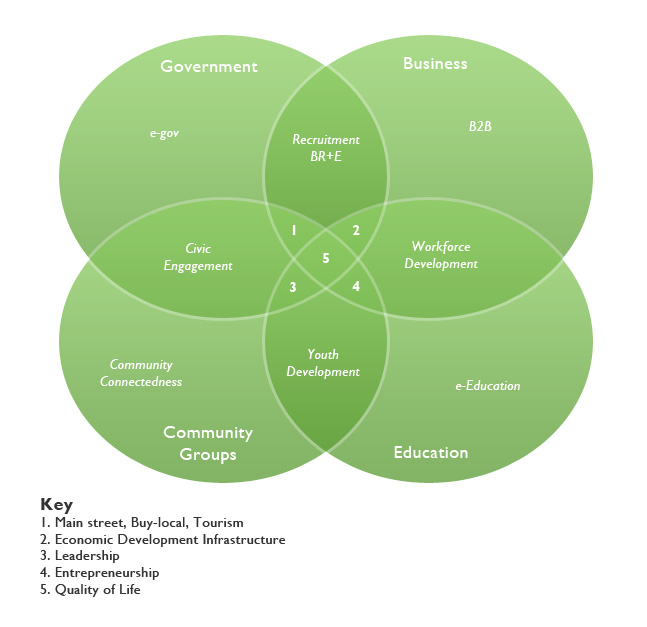 eStrategies for Local Governments : Getting Your Community Online is sponsored and funded by the Southern Rural Development Center through its 2009 Rural E-Commerce Extension Initiative Grants Program.