Getting Started:
What are Connected Communities?
Connected Communities have high-speed Internet infrastructure and community members who have the skills and knowledge to use the Internet effectively. These communities understand the economic and social benefits that are possible as a result of being digitally connected.
Connected Communities seek these benefits in different ways. Some want to use digital technologies to enhance their local workforce or attract new workers, tourists or businesses. Others look to the future and seek to provide an environment where their youth will want to return to live and work. Other communities seek to use digital technologies as a way to help build community within their community, using it as a way to help individuals with like interests find and associate with each other.
Broadband service has become a necessary infrastructure for economic and community development in the 21st Century global economy. The availability of affordable broadband services in a community does not ensure the community is truly connected. Connectivity also depends on the ability of organizations and individuals in the community to use the Internet and digital tools (computers, video teleconferencing, etc.) to meet their goals. Leaders in connected communities undertake projects that focus on developing all three components of connectedness:
Broadband infrastructure
Adoption and use of digital tools by residents
Adoption and use of digital tools by organizations
Connected communities are proactive. They are not sitting back ignoring digital opportunities or waiting for the opportunities to come to them. They organize themselves, carefully consider their future, and go after it.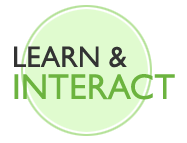 An Example of a Connected Community
Blacksburg Electronic Village (BEV) in Montgomery County, Virginia is one of the most commonly cited examples of a connected community. Take some time to explore their history, services they offer and how they have evolved. You may also follow the links below to see if you can answer each of these questions. Click on the radio button for your answer. You will be notified immediately whether your choice is correct or not. Double clicking may work better in some browsers. (When you are done, click "close" in the upper right of this window to return to the Connecting Rural Communities Website.)
Check out BEV's history. They were the first town in the world to adopt an all-Internet model for a community-wide network.

Which of the following services does BEV not offer?

In 2001, Blacksburg Electronic Village partnered with Virginia Cooperative Extension to help other rural communities in Virginia establish their own community networks with BEV in a Box.

How to Become a Connected Community
The process of becoming a connected community can take a few months or a number of years. It all depends on what the community leaders want to accomplish. A community that already has a fairly strong broadband infrastructure may spend just a few months educating community members about using the Internet. A community with no broadband connection may need years to design, fund and deploy a high-speed network before moving on to other goals.
No matter the size of the project a community undertakes, the process is the same: Learn, Assess, Vision, Design, Implement, Evaluate.