Broadband Applications
Applications For Broadband - I'm connected, now what?
Infrastructure and geography will be very different for every community. Different infrastructure technologies will work better in some areas than others. Regardless of what broadband technologies are available in your community or what infrastructure projects your community may decide to undertake, the applications made available by broadband service will benefit all citizens.
Common Broadband Uses
Send / receive large files including software updates
Participate in multiplayer network games
Work from home, a local coffee shop, or on the road
Share an internet connection
Research at lightning speeds
Make free phone calls to anywhere in the world (voice-over-IP)
Access video-on-demand
Use Interactive TV
Create and share content
Store backup files online
Job searches
Medical/telehealth services
Public safety applications
Telepresence and the use of other collaborative tools (webinars, etc.)
Social networking
Applications that Require Broadband
Many of today's applications require broadband to work properly. The table below shows the minimum and ideal speeds necessary for some of the more popular applications.
Range of Speed Requirements for Various Digital
Content Applications Application type Speed
| Application | Minimum Speed | Ideal Speed |
| --- | --- | --- |
| High-definition television | 10 Mbps | 18 Mbps |
| Online games | 2 Mbps | 14 Mbps |
| Video on demand | 1.5 Mbps | 12 Mbps |
| Internet protocol television (IPTV) | 1.5 Mbps | Mbps |
| Videoconferencing | 1 Mbps | 12 Mbps |
| Virtual worlds | 1 Mbps | 8 Mbps |
| Web browsing | 64 kbps | 4 Mbps |
| Audio streaming | 128 kbps | 1 Mbps |
| Voice calls | 64 kbps | 512 kbps |
Source: OECD Information Technology Outlook 2008
Of the applications on this list only basic web browsing and voice calls are even possible using dial-up Internet.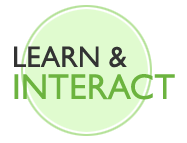 Our Changing World
Do you ever stop and think about how quickly our world is evolving? Some of the very words that we use in everyday conversation today didn't even exist a few years back, including many of the words that you've found on this site.
Test your memory or take a guess! Which of the following words existed in the 1974 Webster's New Collegiate Dictionary? Which ones were there, but their meanings have changed drastically? Which ones are new?
Select the correct category for each.
| | Was in the 1974 dictionary and meaning is largely unchanged | Was not even in the 1974 dictionary | Was in the 1974 dictionary, but the meaning has changed significantly |
| --- | --- | --- | --- |
| broadband | | | |
| telemedicine | | | |
| download | | | |
| cellular | | | |
| wireless | | | |
| software | | | |
| e-commerce | | | |
| portal | | | |
| online | | | |
| landline | | | |
Commercial Broadband Applications
Telemedicine enables health care professionals and patients to take advantage of digital communications to save money, time, and travel and most importantly, improve the quality of care. The range of telemedicine applications includes:
Simple and relatively easy to implement applications like patient ordering medications or scheduling appointments online.
Remote reading and monitoring of data generated by devices implanted in patients.
Advanced applications such as a remote, rural health care clinic being able to send test or lab results to a larger health care facility for instant readings and diagnosis.
Using video conferencing for a doctor in a distant location seeing the patient and making a diagnosis.
Using video conferencing for doctor-to-doctor consultations or continuing education.
Electronic Medical Records (ERM)
Telemedicine can improve the quality of health care and lower health care costs in rural communities. Other telemedicine applications using monitoring and surveillance equipment can be used to safely allow older adults to remain in their homes instead of being placed in a long-term care facility.
Example: The Alaska Tribal Health System (ATHS) (www.alaskatribalhealth.org) wide area network (WAN) is a state-of-the-art, secure telehealth network designed to meet the telehealth needs of the Alaska Tribal Health System organizations in all areas of Alaska.
Resources:
Teleworking or telecommuting is working from home or outside the traditional office or workplace using a digital device and an Internet connection. Telework benefits employers who see savings in office overhead costs as well as increased productivity and motivation of their employees. It also allows business to continue running when events such as a major snowstorms close roads and keep employees at home. Employees benefit from teleworking by saving time and costs for commuting. It also offers flexibility for those who also care for older parents or younger children.
Telecommuting can be a boon to rural and small communities that offer a high quality of life but few high paying jobs. Fast and affordable broadband connections allow people the flexibility to live and work where they want.
The Telework Enhancement Act of 2010 was signed by President Obama on December 9, 2010 to increase telework in the federal government. The requirements of this new law serve as a model for implementation and expansion of telework for private sector and other public sector employers.
A recent Telework Research Network (http://www.teleworkresearchnetwork.com/) provides look at telework tends over the past five years. This study reveals who is teleworking, what they are doing and where they are doing it.
Resources:
E-Government refers to the increasing push for government at all levels to make more services available online. Local governments use e-Government to deliver services and information to their residents and customers 24 hours a day, seven days a week. They can also save considerable expenses and make processing paperwork and documents more efficient. Citizens like e-Government services because they go online instead to get the information and services they need of standing in line.
Resources:
One of the biggest benefits broadband offers to agriculture is to connect buyers and sellers. Connectivity allows farmers to keep up-to-date on prices and find buyers for their commodities. Once farms are connected a world of additional possibilities opens up such as allowing farmers to telecommute and earn additional income, distance education also allows for improvements in crop planning and pest management. Tele-veterinary services and virtual livestock auctions also become possible with broadband.
Resources:
Distance learning enables students of all ages and from any geographic location to take advantage of educational opportunities in schools, universities and other educational institutions. The United States Distance Learning Association http://www.usdla.org/ is a non-profit organization with many resources available.
Broadband networks can assist police, fire and other law enforcement personnel in many crisis situations. Some applications include:
Large streams of data can be transferred securely and quickly.
On-site personnel can upload information to coordinators.
Internet voice communications (VoIP) can supplement or replace disrupted landline phones.
Video conferencing can save travel time and decrease response time.
Video surveillance can be used to monitor almost any location: borders, airports, ports, train stations, crisis scenes and work places.
One example of how broadband communications plays a role in public safety was demonstrated after Hurricane Katrina ravaged the Gulf coast in August 2005. Long before landline phones, cable, cellular phones and other emergency communications services were back in operation, wireless broadband networks were being used to provide phone and Internet services to public safety officials and relief workers.
Resources:
Using broadband technologies for national security offers benefits similar to the public safety benefits mentioned above. To understand the importance and necessity of a national security broadband network we only need to recall memories of September 11, 2001 and Hurricane Katrina in 2005. Broadband can be used by national, state and local authorities for surveillance, videoconferencing, data mining, pattern matching and other applications to assist law enforcement and medical services. The Multi-Sector Crisis Management Consortium (MSCMC) http://www.ncsa.illinois.edu/ was formed in 2000 to advance the research, development, knowledge, and application of information technology (IT) in emergency situations and to meet the needs of the crisis mitigation, response, and consequence management communities.
A 2002 report titled Broadband and Americans with Disabilities details the many ways broadband benefits those with disabilities.
"Broadband makes possible remote interpreting, which greatly enhances the quality of life for people who are deaf or hard of hearing. It also supports peer-to-peer signing, a revolutionary development that for the first time allows people who are both deaf and limited in reading and writing to engage in meaningful and rewarding communication at a distance."
This study repeatedly mentions how the Internet can erase disabilities in the eyes of others. Communicating online or virtually allows people to explore ideas, thoughts and relationships without being labeled as handicapped. Broadband communications also help people with disabilities feel less isolated. Rather than feeling as though they are trapped at home or maybe a hospital, people with disabilities can be brought together with others and explore options of distance learning or telecommuting.
A second report from July 2010, Broadband & People with Disabilities: Stats, Data & Observations, provides additional demographic information, as well as broadband awareness, access, usage and impacts for those with disabilities.
Broadband provides two main benefits for utilities. First, broadband enables utility companies to use applications for load monitoring and balancing, electric network management, automatic meter reading, automatic outage reporting, automatic tampering and theft avoidance reporting. SCADA refers to supervisory control and data acquisition that reports information at the customer or meter level. Second, utility companies already own and have access to rights of ways and in some rural areas they are the only infrastructure that has full coverage of the community. These companies could be a realistic solution to providing broadband services via Broadband over Power Line (BPL).
Many small businesses are using broadband to thrive in the global economy. Common uses of broadband include communications with customers and suppliers, sharing information, expanding their customer base beyond one geographic area by selling online and saving time finding suppliers, advertising, etc. The National e-Commerce Extension Initiative http://srdc.msstate.edu/ecommerce/ is a good resource for learning how small businesses are using broadband to improve their bottom line.
More and more people are using the Internet to gather information for anything from medical information to job searching and news and information and shopping. A Pew Internet and American Life survey, Counting on the Internet, found that most Internet users expect to find information online. Americans are using the Internet to get more information or services from government agencies, electronic commerce, news and health care. It is not surprising "Google" was added to Webster's dictionary in 2002 as a verb to describe searching for information online.
Broadband and community content allow people to find out what is available in tourist destinations and also helps people to see events or exhibits they might otherwise never be able to visit in person. Online travel services allow people to research areas they will be visiting, book reservations, make travel plans or map driving directions. Tourism has become a popular economic development strategy for many rural communities and access to broadband technologies only increases the bottom line for tourist-based businesses. Many travelers are so accustomed to having Internet access in coffee shops, hotels and airports that high-speed access has become a common hotel amenity just like room service or a pool. Many campgrounds provide wi-fi access for their guests.
It is hard to separate the categories of e-commerce and entertainment because many entertainment services purchased online are also considered e-commerce. Many people use the Internet for fun, to play games, gamble, download movies, music, TV shows, books or information and services. As technology advances the applications and opportunities for e-commerce and entertainment expand exponentially. Not only are these services and applications available on home or work computers but increasingly people are getting this content on mobile devices. For example you can download TV shows from the Internet to watch on an iPod, cell phone or other mobile device. The devices are becoming more integrated and one small gadget can be used for phone calls, to surf the web, as a calendar, address book, camera, watch TV, download and listen to music, play games, e-mail and send and receive files.