Module 5: Going Digital
Learning Objectives:

• Recognize the global nature of the Internet and its implications on sales
• List guidelines that govern sales tax collection over the Internet
• Identify tips for determining shipping and handling costs
• Identify the role of currency exchange in the global market
• Acknowledge the legal issues inherent in online sales.

E-commerce offers an innovative way for companies to trade in an ever-changing world market. Companies can reach out to consumers in any part of the world, which has great potential to speed up the length of time that a product or idea spends in the communication and adoption cycles.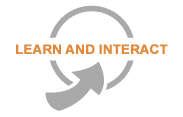 E-commerce enables us to send, manipulate and interpret information across global networks. However, in the global marketplace, information can take on differing meanings and good intentions can easily be misinterpreted.
The Internet is not restricted by boundaries and operates across many national, political, cultural and legal jurisdictions. As a result, technology is posed to challenge existing boundaries. Consider the example of a prescription drug that is prohibited by one country and is now widely available for consumer purchase on the Internet. There are many factors to consider in "Going Digital", and this module will preview a few of those issues to get you thinking...
---